(TODO: Cette page n'est plus à jour, et doit être actualisée !
This page isn't up to date, and should be updated!) Aug2020.

Click here for English version.      
Click here for my PGP key
Bienvenue sur mon blog !
Je suis un expert en Sécurité des Sytèmes d'Information basé en Suisse et me passionne depuis très longtemps pour ce sujet. Je suis certifié CISSP depuis 2002, titulaire d'un Mastère SSI depuis 2006 et ai gagné plusieurs prix :
Lauréat des Trophées RSSI (Paris) 2010, prix « Coup de coeur »
Gagnant du concours Insomni'Hack (Genève) 2009.
Lauréat des Trophées RSSI (Paris) 2005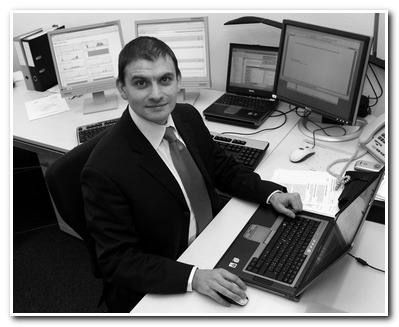 Outre ma fonction de RSSI (CSO) que j'exerce depuis 2003, je donne des cours sur la sécurité chaque année en Mastère aux Mines Paris et HEC, donne régulièrement des conférences de tous niveaux, et écris ou interviens dans différents médias (revues, journaux, radio, télévision), et suis expert de diplômes en ingénierie de gestion à Yverdon-les-Bains. J'organise également des concours et évènements de sécurité (Insomni'Hack, Jurackerfest…), et participe réculièrement à l'élaboration de l'examen CISSP. En 2000 j'ai également écrit un livre sur la sécurité des systèmes AIX pour IBM, à New-York, qui a été traduit en japonais.
Intéressé par d'autres domaines, tels la géopolitique et les enjeux sociétaux, je suis également membre actif du Club des Vigilants où j'ai rejoint son Conseil d'Administration, et ai été élu membre de Chatham House, think-tank de référence où je participe à différents débats concernant l'avenir de l'Europe et la sécurité internationale.
Parmi les autres activités bénévoles notables, je suis Consul honoraire de France à Delémont, pompier volontaire et titulaire d'une licence radio-amateur.
Une vie bien remplie !
Contact Vous pouvez consulter mon parcours et rejoindre mon réseau LinkedIn, mais également suivre mes tweets sur la sécurité ou encore m'écrire avec ma clef PGP.


---
I am an expert in Information Security Sytems based in Switzerland, and my passion for this topic started a very long time ago. I am CISSP certified since 2002, hold a Master's degree in IT Security since 2006 and have won several awards :
CSO Awards 2010 (Paris)
Insomni'Hack 2009 security challenge winner (Geneva).
CSO Awards 2005 (Paris)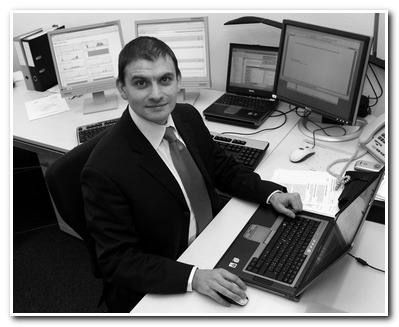 Besides my role as CSO  since 2003, I yearly teach security Master's degree classes in Mines Paris and HEC, speak regularly in conferences, and write or intervene in various media (magazines, newspapers, radio, television ) and am a jury expert for Engineering degrees at Yverdon-les-Bains. I also organize contests and security events (Insomni'Hack, Jurackerfest …), and regularly contribute to the CISSP exam improvment. In 2000 I wrote a book on AIX systems security for IBM in New York, which has been translated to japanese.
Interested by other topic, such as geopolitics or societal issues, I am a long-time member of « Club des Vigilants » think-tank, and since december 2012 I am also part of its Executive Board. I was also elected member of Chatham House, where I participate in debates about Europe's future and international security issues.
Amongst my other volunteer engagements, I am the Honorary Consul of France in Delémont, fireman at the local fire-brigade, and holder of a radio-amateur license.
A quite busy life !
Contact – You can check my bio and join my LinkedIn, network, but also follow my tweets about IT security or email me with my PGP key.


---

My PGP Key
Feel free to send me emails using PGP/GnuPG. In order to lower abuse, I do not disclose my email address here, so please use the email address embedded in my key !
(updated 12 sept 2013)
-----BEGIN PGP PUBLIC KEY BLOCK-----
 Version: GnuPG v2.0.21 (MingW32)
mQINBFIxkkMBEADALkX3g5UI7ai1YyOIlGp073FYknr3epn6GdEz5a1+yc2K9y3C
 c1hh0PriIt+AqIiBkNERpjnrBNvl55wZ+n7pnSnAlqCoJ4A+FDzrGEwRDxFS5HML
 fbBC3U6lBH87c/uN/J5KWyDiExULJ5smvYzWyq2WzMiHS3C2BLVDGmvAE+/MfEim
 LjuwKKitqrqXPEl4cTT5xblsQgNn/Zsw3Q8DopoK6H/j51q83tJXzkmyoKEg7QER
 hAzMGmAzxSk/rNZqsTw8CwhImwmoUDf/E8mGwkGFqJ5VSJoJJfm1cqkGpIiDwE0V
 ya0tGfXiF6AyMWDYDwsqcDbAtTHu2nH3ycLap5Cv40CwfhbVgNfghGE6Q+L58j/d
 mcorDqXSbj6VlXrKt5OjAoKZo062pExUNW/s0k8Wml5kCpjRiKY9xPacz8AeKxa0
 FYj7ildADoGfnJpgI36qzlTfD/H6IZVLMPwIMQYu4ouV9WqSdVoiV3Ndb4gE7Hxe
 jGKhtSiLVfzfLo30UHPdkCUew8q+qPs6A5hkDQTrW6fZ2x8R+M4sUHTqyxu2cYgT
 3XkSJKCNLdV38XQfdnAXg5odMXN3d5OfJC87NMi9Ecm8+gLbclZfcUtCScqW5s2g
 i7RSXP3OEqx31ygqq57wXI04UXbC7AmorrQe1zSD/OWjkw6ufFBu0reftQARAQAB
 tCtCcnVubyBLZXJvdWFudG9uIDxicnVuby5wZ3BAa2Vyb3VhbnRvbi5uZXQ+iQI5
 BBMBAgAjBQJSMZJDAhsvBwsJCAcDAgEGFQgCCQoLBBYCAwECHgECF4AACgkQSvG+
 JsWVkr6HbxAAlwgZLfqSplVLtdcvOg44IyVAq6TXIRr93vYsiKU6tp+qetFk+YPv
 sIUorLdNVwyr41Fl5kSHSN+YWcT0X3HTKRxsLlOBpvFhu/Z4pAQLBNfVQj4JDDPU
 e5gGwQ2EZdz8WuOgzbOa/0Pm3ueOEgMNwSYW3FZRa2cN1ELKy0/7CJvEMESdM06W
 WqFkE1HJ8pM1bkVnHnZ3R6dgci4DWqHfbX0I4cATQM2czhntvqAwAV75ymQCCw6H
 RkmaBaFdJ7014HalKaLaRSDk/+ZKRa7NVZ/zbceirSglDFmkMcxT8gVl0a40JcPY
 4RG88Rl1q6UVAEdOeG+e0nz0DgXpaAKe/IC5vlLEg7CsdI1rGSYfhecaWshQHMc1
 SgHHIZVP0Lakj8wQNfzgYOP/BzwMhUQk9UUrcO/EcBT5QFwDC/2KFG6Bx6qAEgu/
 5IyfqlOQc2yHaNDooD+/Ri2PSH6iBG3d+DqOVsQUV4OMdPZ1Co7SlgvYAJf6+jTS
 vzG7ke5lWRISQlrhv8OaifGzMlLlHKi0gFbO+ERso/Pecg+AQZgUfsdeiePBqzo/
 LYlq2GunZw6h6JTDDLtBCA92hkeELpNZZuq80h42fDlwDM1NCVVHGX1ZJPg/zxX8
 w3fVwRoYU0S1tPSxkPahCmGsX44OYqbz6yO2sMN5avvpxSiQdBUXlIw=
 =byFQ
 -----END PGP PUBLIC KEY BLOCK-----